Throughout the afternoon, astonished lawmakers inside the House of Commons, some of whom had ducked for cover, were told to stay in place as officers searched the premises, office by office.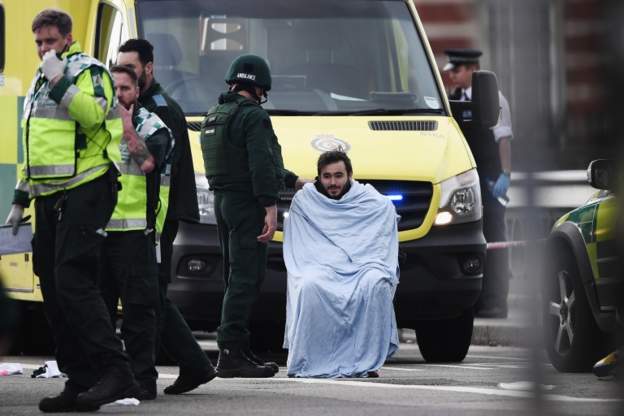 Olly Grender, a member of the House of Lords, said that lawmakers were staying put. "We were in a meeting, I heard shouting through the window," she said, adding that a colleague then came in to tell them that a serious incident had taken place.
The police said officers had been summoned to the bridge around 2:40 p.m. because of reports of "a firearms incident." Witnesses said they had heard gunfire near Portcullis House, an office building for lawmakers and members of their staff.
[btnsx id= »671″ link_type= »post » link_post= »http://www.baguedefiancaillefemme.com/uk-parliament-attacker-is-shot-panic-on-westminster-bridge-2/ »]
[btnsx id= »584″ link_type= »post » link_post= »http://www.baguedefiancaillefemme.com/uk-parliament-attacker-is-shot-panic-on-westminster-bridge-4/ »]